care package #2 // september (productivity edition)
WHAT A LONG AND WILD MONTH.
This time last month I was sitting in a hotel closet, trying to cram out a blog post while on my way to the beach. Since then... here are some things that have happened:
the beach
another week in south carolina
a new job (+quitting the old one)
schoolwork
and ten thousand other things, send help, I don't sleep anymore
I've been hit with a lot of things I didn't expect. I've also been hit with a lot of things I saw coming and still wasn't prepared for. And yet, at the same time, through all the wildness and changes and ups and downs, for the most part I've felt... good. I've felt at peace. I've felt like I'm moving towards where I need to be, unlike August, which was full of uncertainty. The past couple of weeks, in fact, have been some of the most productive I've had in a while! I'm moving forward, one step at a time, and I'm excited to keep going.
even though winter is approaching fast and i hate winter and i just really don't want to deal with the cold weather.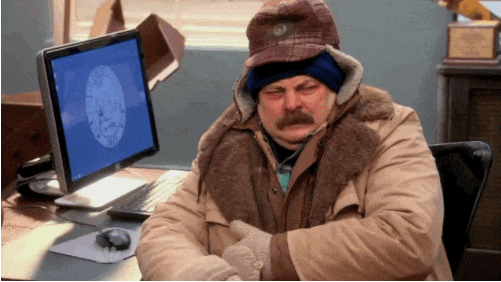 me as soon as the weather changed.
This is my second monthly wrap-up on the new blog, and I'm continuing in the fashion of
last month's
with another
care package
. Consider this my gift from me to you, the things that I've been enjoying and watching/reading/listening to and being motivated by. Or, you know, don't. I don't make decisions for you. With all the business that's been going on in my life lately in mind, this one is productivity-oriented, some things that got my brain working.
Here's some of the stuff I was digging this September:
For when you want some motivating tunes:
my morning playlist


For when you need to see pretty things and feel motivated to live that #lifestyle:
my *whispers* tumblr
a work-in-progress tumblr page in which I'm collecting that #aesthetic, some journaly-posts when I feel like it, relevant images, bullet journal things, inspirational quotes, etc.
For those who are going to spend October prepping for NaNoWriMo
(that's totally coming soon)
:
a billion writing quotes, etc.
For all of y'all who have never tried yoga and don't realize how awesome it feels:
some of my favorite yoga/workout thingos
this picture makes me happy and i dunno why.
try
this routine
!
or, if you hate yourself and want to try something challenging that hurts and makes you
really
sore, try
this one
, which I've been attempting lately.
(alternatively, you could go at a punching bag and try some boxing stuff. or take a martial arts class (a REAL HARDCORE ONE) or go to the gym or whatever else you want to do. me being me I would recommend fight stuff.)
For when you just need to remember what you gotta do:
words of wisdom we should all live by
The words of our hero Lady Violet.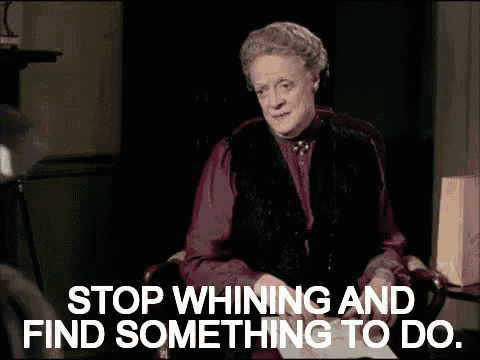 you could also just watch downton abbey. that works too.
And, finally, for those who have done things and desperately need to rest their brain with murder and fabulous clothes and '20s music and sass and cute accents:
Miss Fisher's Murder Mysteries
a netflix-available cozy mystery series that will change your life with sass and adorable characters.
Tell me all about your month! Give me your care package suggestions! If you could recommend one song to me that you've been enjoying this September, what is it?
(Tell me your jamssss.)